The alternate model is a huge airplane. In most cases, there are very few, if any, parts left over from the main model and therefore the alternate model uses the same parts. In this case, none of the four huge 6x16 plates used for the wings are used in the normal model, so they are simply extra unless you build the airplane.

This airplane features a gear system which ties the landing gear to the two blade propellor. The gear is raked forward at an angle and the wings have diagonal struts for support. The horizontal stabilizer looks a little small.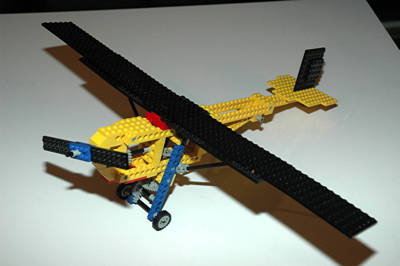 Click to see an animation of the airplane in motion.