The rotors' rotation is driven by an input crank on the left side. This crank drives a set of 8 and 24 tooth gears. The 8 tooth gear drives the main rotor. The 24 tooth crown gear meshes with a second 8 tooth spur in turn drives another such set. The last axle runs back to a set of 8 and 24 tooth gears which reverse the gear ratio of the previous set for the tail rotor. Both main and tail rotors turn at the same rate, with a ratio of 3:1 with respect to the input crank

The main and tail rotors each have 2 blades. The tail rotor uses the specialized 2 blade rotor part for this purpose.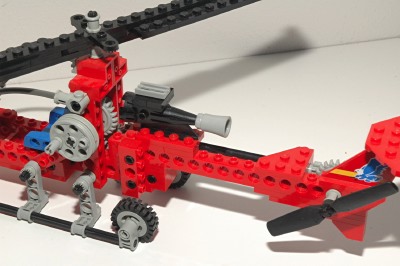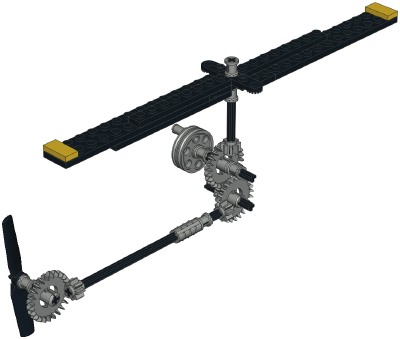 Click for an animation of the rotor in motion.