The front and rear wheels can be steered using an overhead "hand of god" control driving a 24 tooth spur gear. A crown gear is on an axle with a pair of 8 tooth pinion gears. This final axle runs to both the forward and rear gear racks which drives them in opposite directions at the same ratio.

The steering mechanism itself uses control arms and toothed links as shown in the computer image.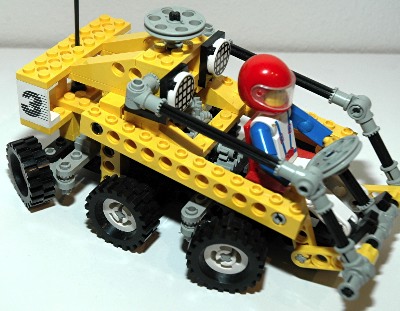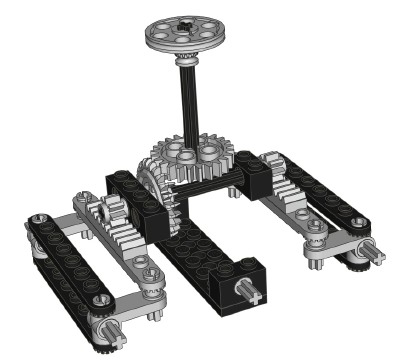 Click for an animation of the steering in motion.